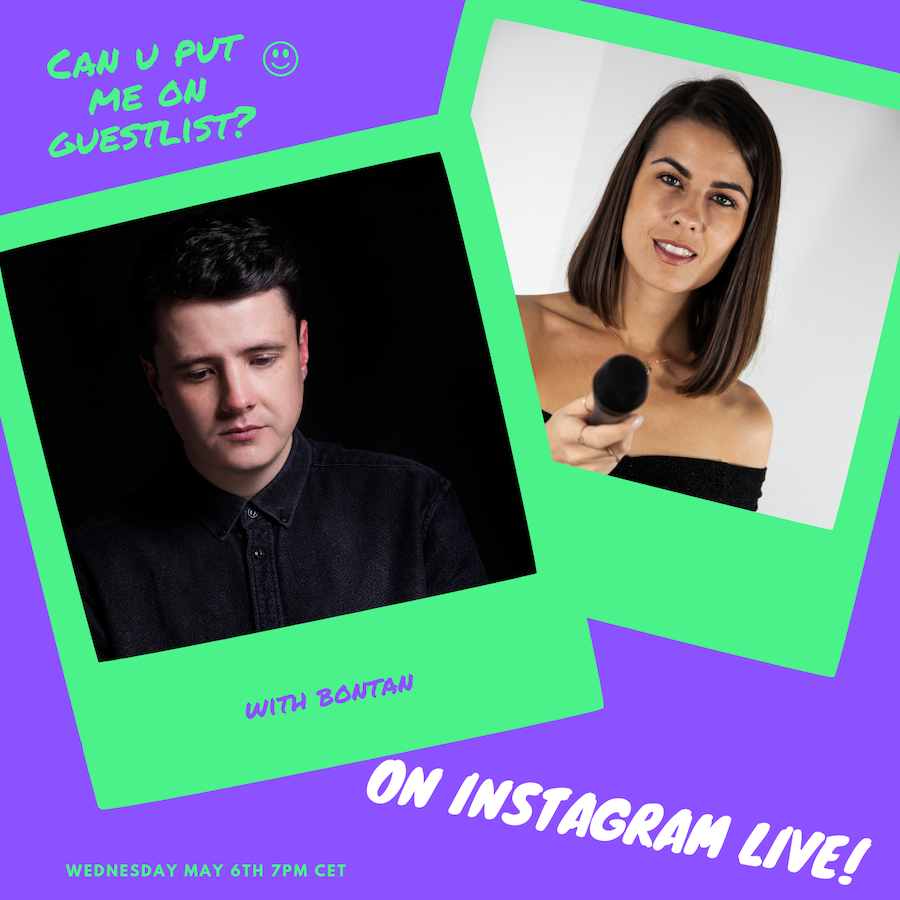 My next guest here on Can U put me on Guestlist, is the very talented and just an all-round great guy, Bontan!
Bontan has become one of the biggest ever selling acts on Beatport, he won Best Newcomer in the DJ Awards in 2017 and has had releases on the likes of Hot Creations, 20/20 Vision, Elrow Music and Circus Recordings and is also the owner of the record label We Belong.
In this week's chat, we talk about mental health during the lockdown and also on the road, touring, from working solo to working with a team, social media, career goals, starting a label and the challenges he's found along the way and more!
This is the last episode of my Instagram live series, so if you would prefer to watch this chat instead of just listening to it, then you can head over to my IGTV!